Who Am I?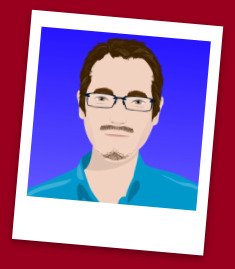 Matt Lichlyter
My name is Matt Lichlyter (C.P.F.S. and C.C.*), from Littleton, Colorado. I am married to a beautiful lady who, I think, is the best angel in the world, and have three daughters growing up to become angels.
I became interested in food safety when I was a rookie kitchen manager. The health department came into my location and BLASTED me… and I vowed that I would never be in that much hot water again, much less get one of my guests sick!
I began to learn the food code – and how to train restaurant staff and employees in food safety. I was hooked. The next thing I knew, I was considered the food safety expert in my company. The company would send me to stores and restaurants that were having problems; not only would I teach the staff and show them how to do it right, but I'd also teach classes to the managers. And I had the task of dealing with the health department inspectors as well (who, I must say, are usually pretty nice people if you don't run from them).
I needed more school and background, so I became a certified chef, and then began to work on my certification to become the equivalent of a health inspector. I then created Center for Foodservice Learning, LLC, which delivers practical food safety training to restaurants, grocery stores and hotels. For over 10 years I have been a consultant, working hands-on with restaurants, hotels, and grocery stores to improve their food safety understanding and practices.
So why Food-Safety-and-You.com?
I've discovered that few people in the general public truly understand the risks and the seriousness of food safety in restaurants. Many people have misconceptions, based on media reports and/or their own experience. Many also misunderstand basic food safety in their own homes! So my wife suggested that I start a web page to educate people on real food safety.
Food-Safety-and-You.com is a work in progress… so please look us up frequently to see what's new! We're also working on newsletters and a recall alert system.
My other project cooking-substitutions.com is designed to help you find a quick and easy substitute for any food item that you may be out of, want to look at a vegetarian option, or want to go low-fat or healthier. Check out cooking-substitutions.com.
Safe Eating!


Matt Lichlyter
*C.P.F.S. - Certified Professional – Food Safety (Basically, I know a lot of stuff about keeping food safe)
C.C. - Certified Culinarian (I know how to cook and run a restaurant)