Home Food Safety...
Where It All Starts
Food safety in the home is important to keeping you and your family out of the doctor's office. Understanding and applying these basic principles will help you keep your food safe and your family healthy!


Start with shopping... click here for Food Safety at Home: Shopping! Learn how to watch for food safety issues at the grocery store!
---


Next, let's put it all away in the refrigerator... click here.
---


Now, make the recipe... for food preparation safety, click here.
---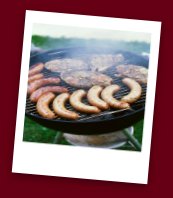 Cooking is one way that food becomes safe to eat... so click here.
---


How should you handle leftovers? Or did you order take-out from your favorite restaurant? Click here.
---


Hosting or attending a picnic or BBQ? Discover tips to keep you from paying a visit to the emergency room after the day is over!




To check out the Food-Safety-and-You.com's home page, click here.
To learn more about how the health department keeps an eye on your safety in restaurants, click here.